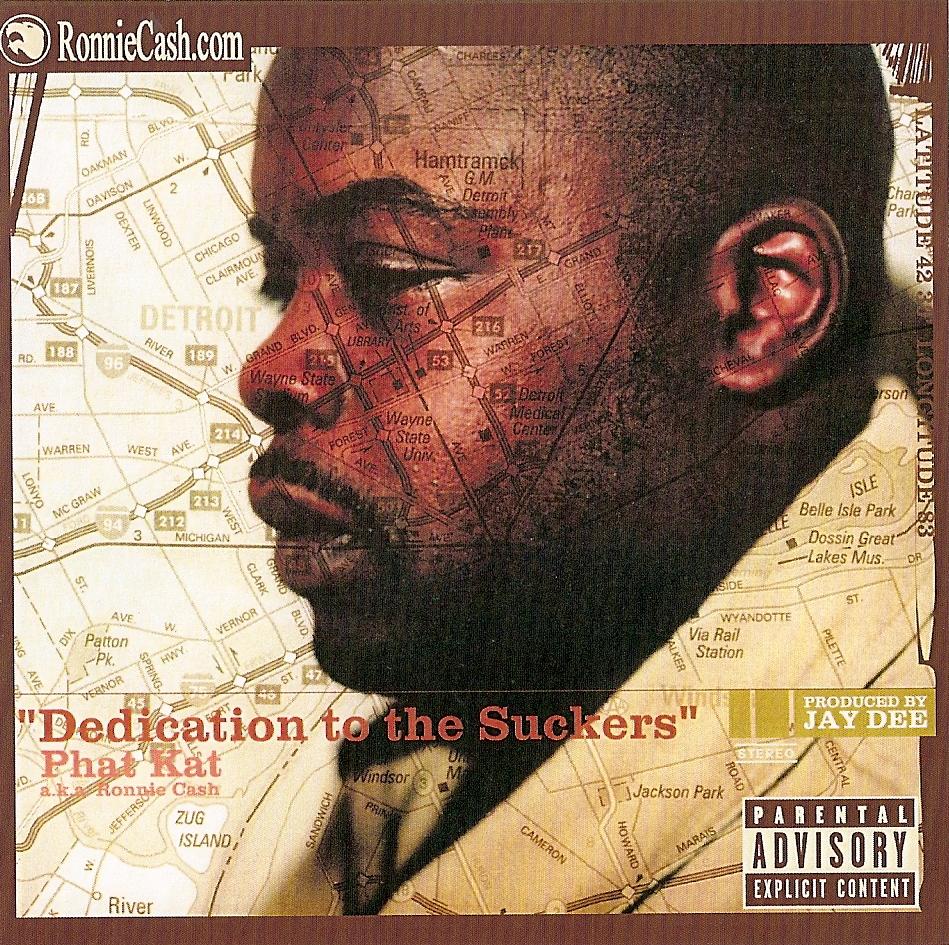 A l'occasion de la réédition du maxi "Dedication to the suckers" de Phat Kat (production Jay Dee, hein), j'me suis dis qu'il serait pas mal de le (re)proposer au téléchargement.
La combinaison Phat Kat/Jay Dee s'est fait connaître quelques années plus tôt sous le nom de 1st Down (ou First Down) avec le déjà très bon maxi "
Front street
" (réédité lui aussi il y a peu).
Pour tous les fans de Dilla, ce maxi est intéressant à chaque ligne car, pour ceux n'ayant connu qu'à partir de "Welcome to Detroit" ou plus tard, il permet d'écouter et de découvrir une autre facette du producteur: plus proche de ce qu'était le Rap dans les années 90. Et puis pour les anciens, ceux de l'époque The Ummah, bah c'est beaucoup de nostalgie :)
Le son "Dedication est une petite tuerie, néanmoins, je recommande un attention particulière à "Microphone master".
Bonne écoute ;)
Dedication to the suckers
1 - Dedication to the suckers
2 - Dedication to the suckers (Instru)
3 - Don't nobody care about us
4 - Microphone master
5 - Microphone master (Instru)
6 - Don't nobody care about us (Instru)