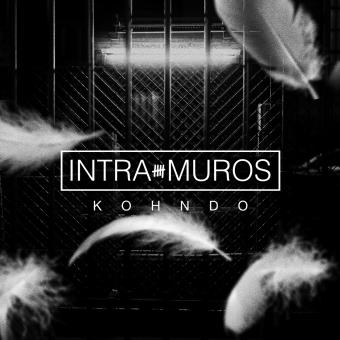 À l'occasion de la sortie de son dernier album "Intra-Muros" (sortie le 05/02), HipHop Hourra a eu la chance de recevoir Kohndo dans ses locaux virtuels, le temps d'une interview.
A t-on encore besoin de présenter Kohndo ? Oui ? Bon...
Kohndo, originaire du Bénin, ayant grandi au Pont de Sèvres; commence à rapper à l'âge de 13 ans et est introduit dans le milieux par Zoxea son ami d'enfance (On peut pas rêver mieux comme Parrain). Avec son premier groupe "Coup D' état Phonique", formé aux côtés de Daddy Lord C, formation ensuite du collectif "La Cliqua", avec en autre Rocca; ils sortent la bombe "Conçu pour durer" en 1995. Il s'émancipe très tôt de son groupe et tente sa chance comme Han, en solo, mais doit attendre 2003 pour proposer son premier projet "Tout est écrit"; comme pour être sûr de pouvoir offrir à un auditoire, conquis déjà depuis quelques années, un produit fini riche et surtout en phase avec l'artiste devenu un Homme. Un album qui, aujourd'hui encore fait autorité chez les puristes du "Boom-Bap" et qui bien entendu, fait entrer le Rap Français dans une autre dimension.
Parce que 'dimension', il en est exactement question car, lorsque bon nombre de ses contemporains adoptent les modes et humeurs changeantes du HipHop version mainstream, à savoir des productions à la Timbaland, Missy Elliot, Neptunes ou encore Swizz Beatz, lui, reste fidèle à cette certaine idée du HipHop, ou plutôt à cette idée certaine en sortant le "Blind project" en 2004 (qui est resté en bacs 2 semaines sous le nom "Blind test") et le très acclamé "Deux pieds sur terre (stickin' to the ground)" 2 ans plus tard. S'en suivent alors deux éditions de l'album Soulful "Soul inside", l'une en 2011 et l'autre en 2012.
Il faut donc attendre 2016 pour se délecter du dernier cru du K.O.H.N.D.O. et, croyez-moi, l'attente fut totalement justifiée.
HipHop Hourra: Kohndo, tout d'abord merci de nous donner un peu de ton temps, ça nous fait plaisir de t'avoir avec nous, sachant le poids de notre blog dans tout l'océan des médias dits de cultures urbaines, c'est un honneur.


Kohndo: Merci à vous de me recevoir et de me permettre de défendre la sortie de mon album.


3H: Laisse-moi commencer tout ceci par une question qui, je pense est tout à fait légitime: on te connait aujourd'hui depuis un certain temps, tu fais partie intégrante du paysage musical français, mais, pourquoi continuer de rapper ?


Kohndo: Après 20 ans de carrière, je suis convaincu que la mission d'un artiste est de créer; et tant que cette envie de créer se manifeste en moi, je continue, je le fais car, c'est dans ma nature. La question peut se poser car dans ce milieu il n'est pas facile de distinguer "L'Art" du "Rap game". Dans L'Art, nous trouvons la Musique. Moi, je suis musicien-artiste et ma fonction dans la vie est de créer de la musique, de tenter de faire des choses belles donc je le fais.


3H: Quand bien même ton auditoire se réduirait, tu continuerais... (il coupe)


Konhdo: Soyons clairs, mon auditoire ne se réduit pas: il augmente. N'étant pas un artiste signé en major, j'ai l'opportunité de séduire encore et encore des gens qui aiment la vraie musique. En ce sens qu'aucuns moyens détournés ne sont employés pour aller chercher de la visibilité. Je suis là pour continuer de faire ce que je sais faire du mieux que je peux et c'est ce qui transparaît dans ma musique.


3H: Qu'est-ce que ça fait, justement, pour quelqu'un comme toi de continuer à vivre ce HipHop qui n'est pas bankable aux yeux de la masse alors qu'il te serait facile de "jouer le jeu" des majors" ?


Kohndo: On m'a déjà cette question... Pose cette question à des mecs comme Leroy Hudson ou Curtis Mayfield à l'arrivée du Disco, par exemple...


3H: Ouais, bon, Curtis, a eu une traversée du désert appelée "années 80" qui n'est pas glorieuse quand même...


Kohndo: Effectivement il y a quelques albums moins bons, beaucoup moins bons que la musique proposée auparavant mais il a quand même laissé des classiques. De toute façon, les époques, l'histoire, changent. Il faut juste continuer à faire son truc, sans mentir. Que ton public te suive ou non, reste fidèle à ta musique. Ne pas se poser de question(s), travailler et laisser l'époque être juge de ce que l'on fait. Si on apporte une pierre à l'édifice, on reste et dans le cas contraire on part. Et il faut savoir partir avec grâce.


3H
: Tu pourrais justement partir, si le vent venait à tourner ?
Kohndo: C'est compliqué comme question car, tu la poses à quelqu'un qui va défendre son 4ème album. Tu vois, est-ce que ça a du sens d'aller sur la piste pour courir un 100 mètres sans avoir envie de vaincre ? Quand tu crées, tu as envies d'apporter quelque chose et ce quelque chose tu l'apportes avec toute l'énergie possible. Le jour où je n'aurai plus l'envie, je ferai autre chose.


3H: Qu'apporte "Intra-Muros" à ta discographie ? Quels sont les thèmes abordés ?


Kohndo: Je trouve que c'est toujours très difficile d'expliquer ce qu'un disque peut amener en émotions. PAR CONTRE, ce disque, c'est du "Boom-Bap", qui vient de cet endroit là, de cette époque, qui a une vraie énergie. J'essaie jusqu'à aujourd'hui de toujours être là où on ne m'attend pas. C'est ce qui fait que mon auditoire me redécouvre à chacune de mes sorties. Au niveau des thèmes, en fait, j'ai travaillé pendant 8 ans dans l'univers carcéral et je me demandais comment parler de l'enfermement et surtout comment aborder la problématique de notre 'liberté'. Que fait-on de notre liberté ? J'ai donc écrit un album conceptuel, qui conte la traversée de Paris d'un chauffeur de taxi, étranger, qui est en attente de renouvellement de sa carte de séjour. Au fur et à mesure de son périple, découvre tous les milieux et les différents classes sociales de Paris. Le monde de la nuit, la drogue, le Paris qui peut être glamour et qui ne l'est pas. De plus, j'ai voulu y intégrer un côté intergénérationnel en invitant Nekfeu dans un morceau où l'on confronte nos visions de ce monde, de cette société. Et le constat est que malgré les différences d'âge, nous combattons les mêmes démons avec la même envie d'avancer dans la vie. Beaucoup de sujets sont abordés: des sujets sérieux, d'autres moins, mais toujours traités avec finesse. C'est un peu dans cette optique là que la pochette a été créée. Des barreaux, des barrières mais avec des plumes pour rappeler cette légèreté.


3H: Au niveau des featurings donc, Nekfeu...


Kohndo: Nekfeu oui, Oxmo, A2H. Je pense que ça définit bien ma position, qui je suis. Un artiste actuel ayant des ancrages, profonds, dans les années 90. En même temps, avec ce vécu, il est important pour moi de montrer que des ponts sont possibles entre les générations, d'où la participation de Nekfeu...
Et puis, sans (trop) m'avancer, je suis presque sûr que cet album te parlera car, bien que je ne sois pas bloqué dans le passé, il fait appel à des souvenirs, à une énergie d'une époque que les fans de La Cliqua ont connu. Une aura différente de mes précédents albums sachant que ce que j'espère à chacune de mes sorties, c'est que ceux qui me connaissent ne soient pas déçus...


3H: Bah voilà, c'est quasiment le mot de la fin. En tant qu'amoureux de musique, acheteur presque compulsif, je ne peux que souhaiter que des artistes de ton calibre continuent à nous abreuver de belles choses. Mille et un mercis de t'être arrêté chez nous, nous te souhaitons le meilleur pour ce disque et la suite de ta carrière et bien sûr, longue vie au HipHop.


Kohndo: Tout le plaisir est pour moi. Merci de m'avoir invité et à très bientôt.
--------------------------------------
"Intra-Muros" donc, est de ces albums dont le succès critique ne sera pas à démontrer. Écrit en une époque où l'artiste se meut facilement en publicitaire plutôt qu'en défenseur de la Culture; il est toujours intéressant de se pencher sur ce qu'ont à dire les derniers vrais lyricistes, à forte raison pour nous, lecteurs d'HipHop Hourra, car nous avons tendance à continuer d'écouter du Rap surtout parce que nous suivons les beatmakers. L'essentiel est donc là, à cet endroit, à cet instant où nous avons la chance de pouvoir suivre un artiste qui sait écrire du Rap.
Quelque part, c'est historique... je ne peux que vous encourager à vous procurer cet album et à faire parti de l'Histoire.